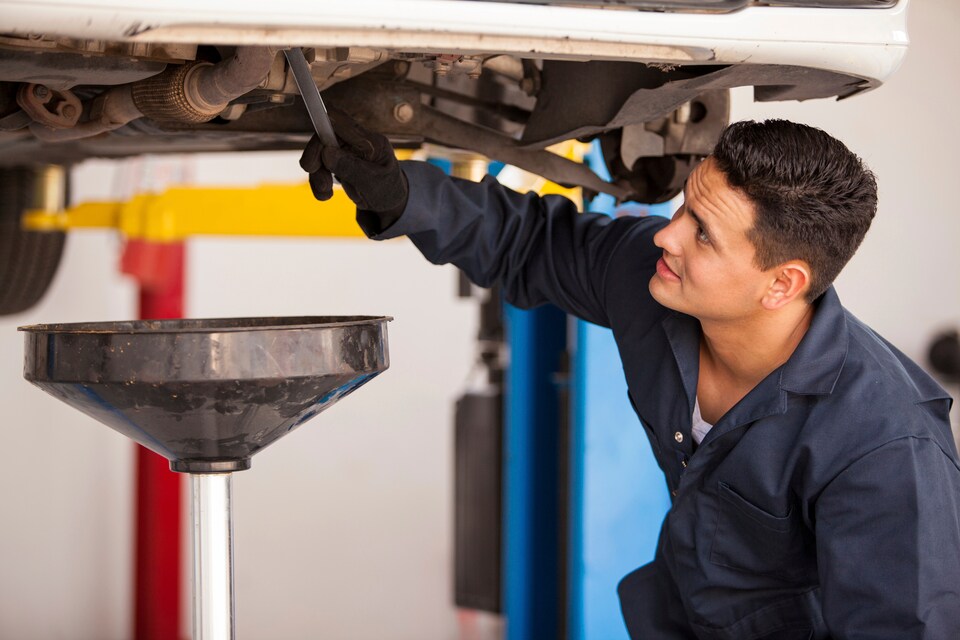 The Importance of Getting an Oil Change
Every vehicle needs to make sure their oil gets changed so that it will continue to run its best. Oil is essential to your vehicle and our team at Bob Allen will help you understand why. You should be getting routine oil changes so that your vehicle will continue to perform its best, and so that it can live its longest life while you drive around Lexington.
Common Questions About Oil Changes
There are many questions that come up about servicing your vehicle, and especially with oil changes. One that we often get is about how often you need an oil change. While this varies between vehicles, it is generally between 3,000 and 5,000 miles. If you want a more accurate distance, you can look in your owner's manual or ask one of our technicians.
Another popular questions is regarding the importance of an oil change. There are many reasons to get an oil change near Lawrenceburg, including:
Keeping your engine cleaner
Reducing the friction in your engine, keeping it from overheating
Promotes your engine to last longer
Better efficiency and performance
These are only a few reasons to get your oil changed, but they are all equally important.
Visit Our Frankfort Dealership to Learn More
Our expert service technicians are here to help with anything your vehicle might need. From oil changes to tire rotations in Nicholasville, we are here to help with it all, all you need to do is visit our dealership for us to work on your vehicle.
The main goal of our team is to help you have a model that you will always be confident driving, but for that to happen you'll need to get oil changes on a routine basis.